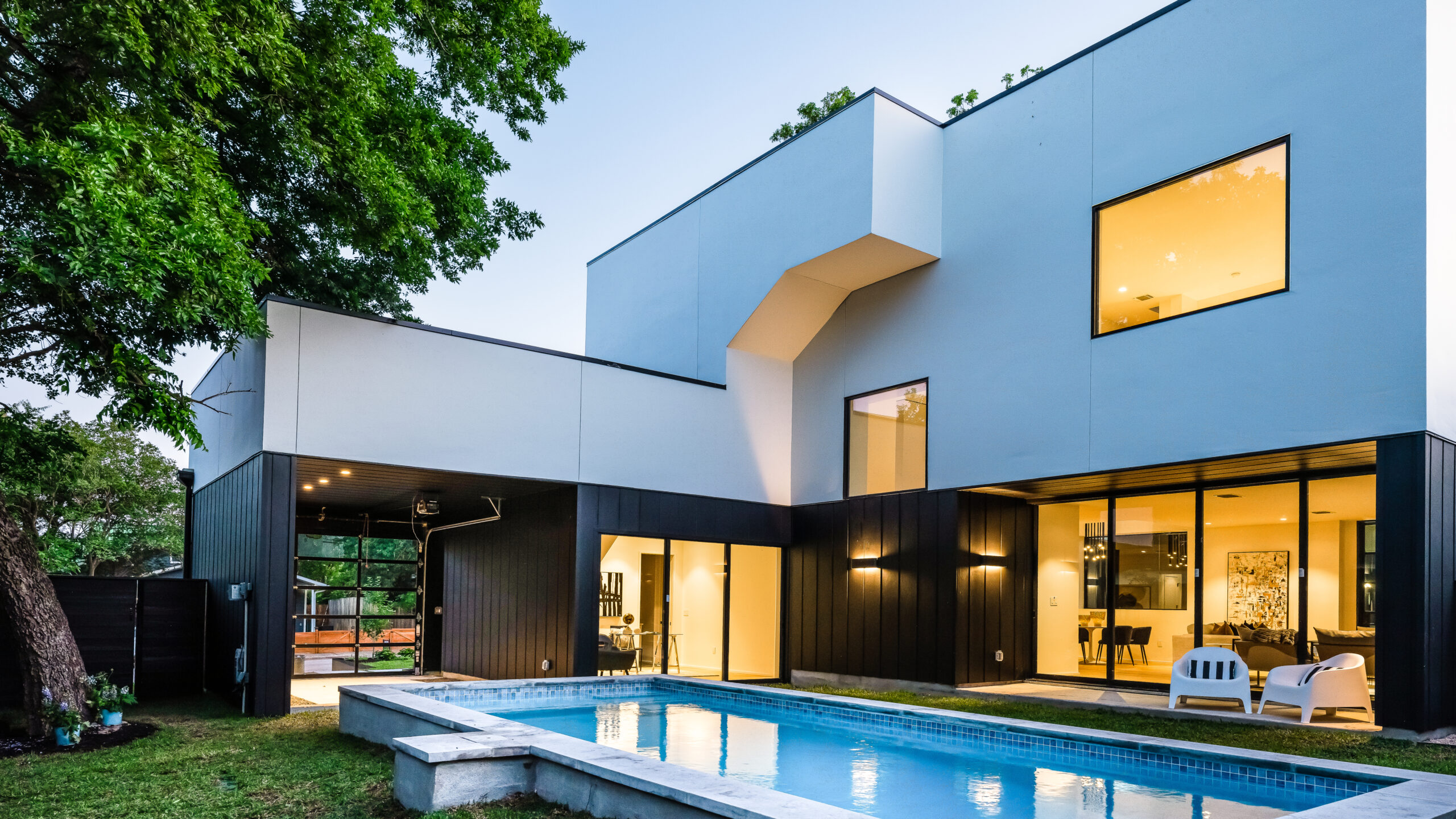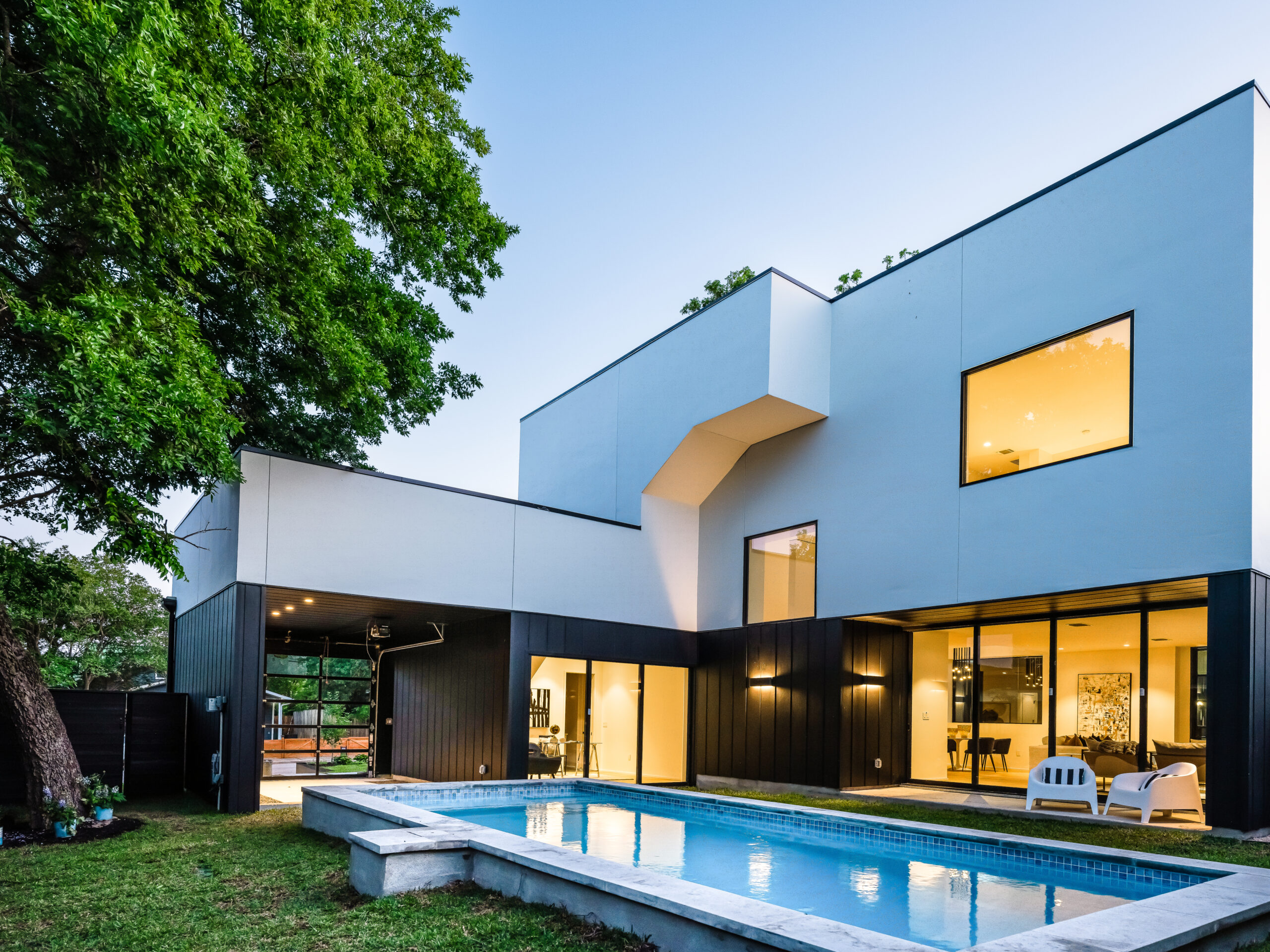 1802 New York Avenue #1
East Austin
Pure Modern presents one of the most striking modern lifestyle homes ever built in 78702, artfully expressing an absolute commitment to minimalist luxury & modern design. Packed with unique features, design elements & amenities. Nothing else like it on the market. All roofs are extraordinary roof terraces, more than 1000 sqft of refined and usable outdoor living space. One of the most incredible sunset views of the downtown skyline on the east side. Light & shadow are a dynamic 'living' element' moving across the home, different every minute of the day, different every day of the year – creating an experience of rhythm, pattern, shadow and light that surprises and delights.
Subtle hidden custom strip & spot lighting, trimless recessed lights are unadorned 'geometries of light', presented in numerous contexts. integrated design concepts throughout and artfully woven into the residence. Elements 'rhyme' throughout, stunning corner to corner custom black ribbon wall in the living room continues through a 16' movable glass wall reflecting the siding pattern custom steel slat divider. Materials, symmetries, geometries and plays on light & shadow, motion + rhythm gently harmonized & woven into the 'soul' of the home creating a unique experience. Japanese custom teak slat featuring shower + Japanese soaking tub, the subtle Japanese element rhyming with the Shou Sugi Ban style 'catwalk' credenza'. Custom CA Closet is centered around a downtown skyline view. Custom cabinetry accented and sleek luxury graphite & glass appliance package is luxurious yet minimalist.
The exclamation point is clearly the massive upper roof terrace, entertain overlooking downtown sunsets or in the shade of the heritage pecan. Or move the party to the pool. Its an entertainer's dream, the ultimate cocktail party house. There are many more surprising and luxurious surprising and delightful details. The clear new standard for urban luxury in East Austin.